What shouldn't be on a red carpet
What shouldn't be on a red carpet
When appearing on a red carpet, there a a couple of things that any seasoned vet would tell you can make or break your outfit. The first is you dress for whatever event it is you are going for. A little confusing? It basically means the dress you can wear acceptably to a Grammy's red carpet could be very inappropriate on The Academy Awards red carpet.
The second thing is to look different with out looking outlandish or otherworldly, and this is a very fine line that only a few have managed to toe successfully.
Below are some pictures from the recently conducted 59th Grammy awards with reasons why the looks couldn't cut it on the red carpet.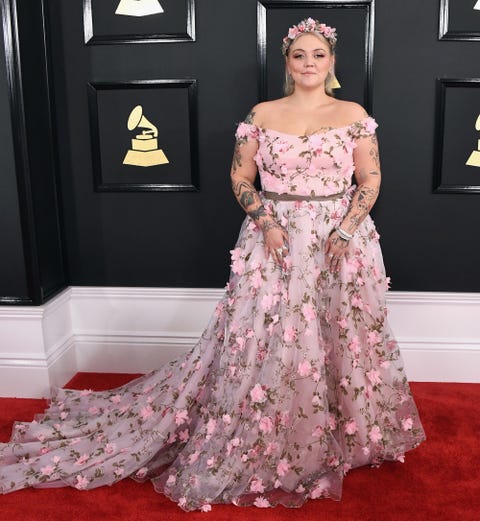 If she had worn this for the 48th naacp image awards that took place the day before she probably wouldn't be in this awkward place. Elle King decided to come for the Grammys' not just in a floral gown but as the flower itself, complete with a crown of flowers. Really?!
So much valentine symbolism in this dress. We understand that you have to dress for the season but you don't have to let the season dress you. We do love the lace work though.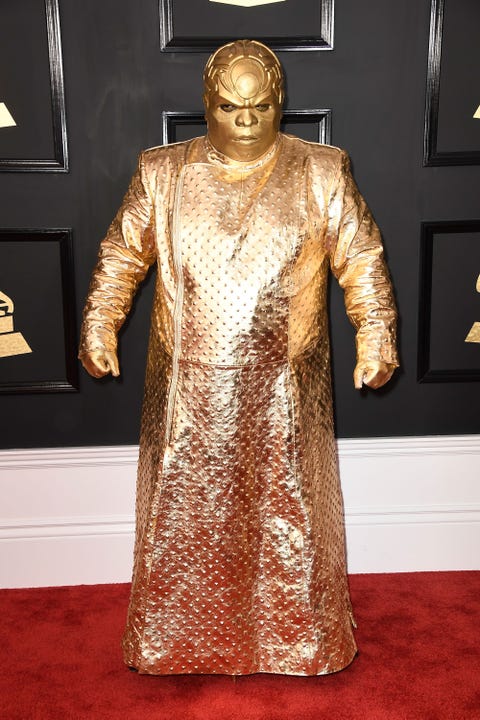 We don't know what Ceelo Green was thinking when he put this on. We've looked at it from all sides and we still can't give you a definite answer. He was probably inspired by the award itself?
Her red carpet looks have been on point this season but we have to say this dress is not doing well for Jennifer Lopez. We understand that she's no longer 'jenny from the block', but she didn't have to loop that thing around her neck to remind us.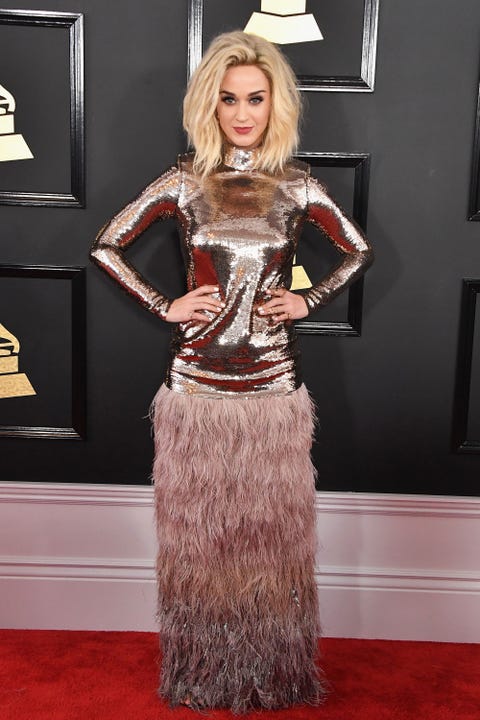 The color and texture of the top half of her dress is amazing, the second half however with the dropped hip cut, isn't what we would expect a topnotch pop singer to wear. It just isn't flattering.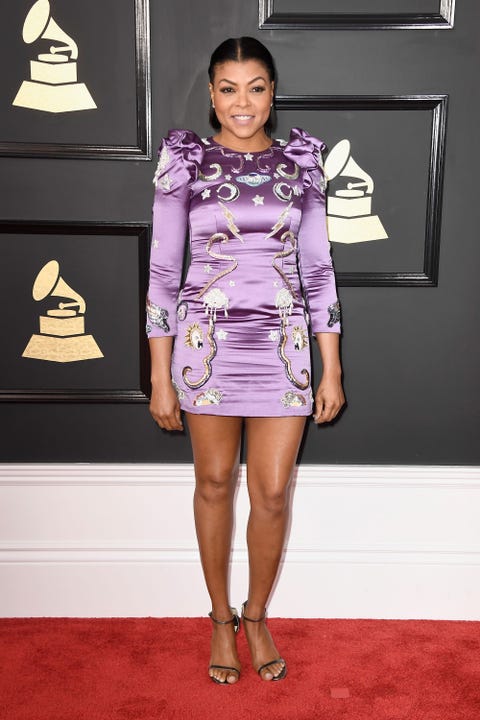 We love Taraji P. Henson but this dress is just too graphic and busy for her. The length and the shoulder detailing are just great.
Halsey in this 'oh please no' pajamas outfit. Too much skin, too little style.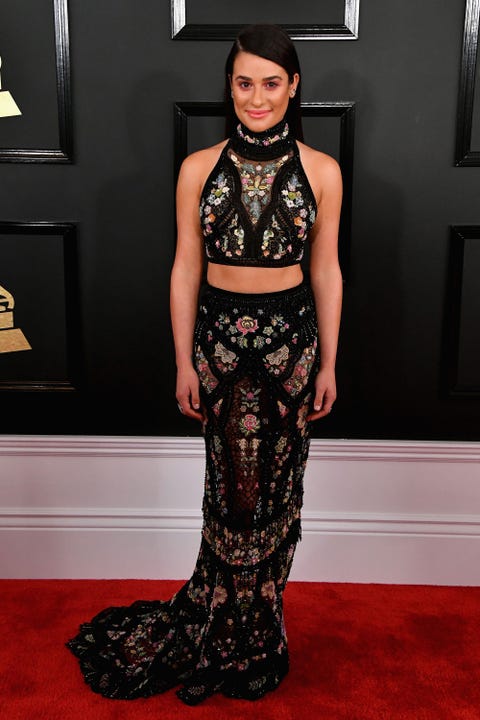 Lea Michele's dress was amazing, but her hair and makeup made her look hungover and tired, destroying an otherwise good look.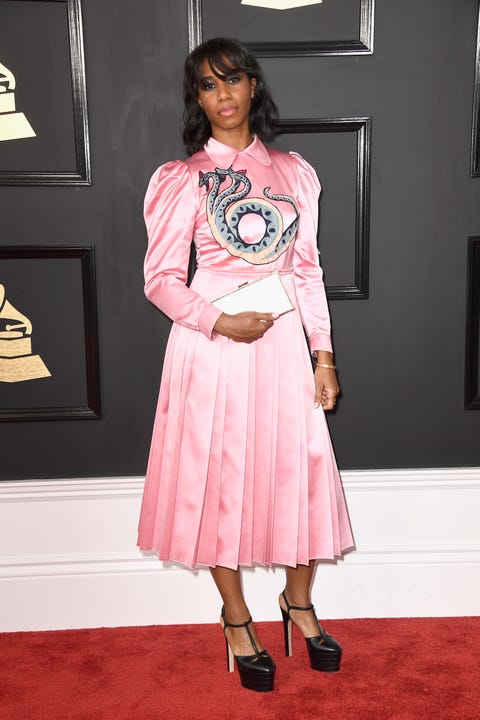 This dress Santigold has on is just unflattering. The whole thing looks like it was drawing inspiration from colonial times which is just wrong.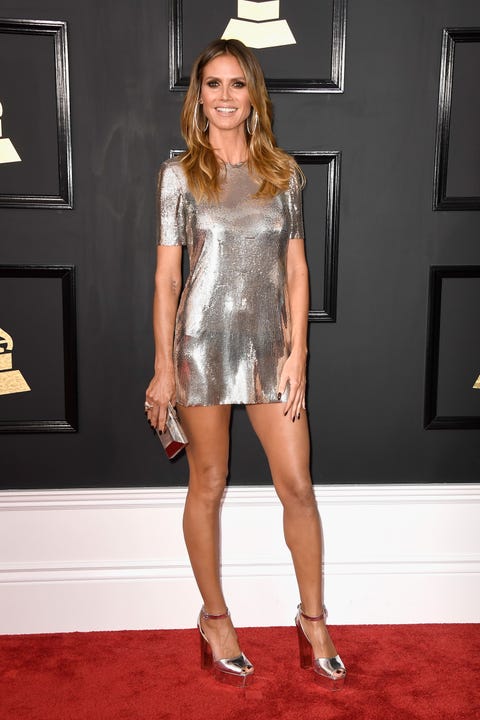 Heidi Klum was once a Victoria secret model and she's definitely got the legs to pull off this look. The shirt, sorry dress, is just too short. we don't even think she can sit down comfortably in it.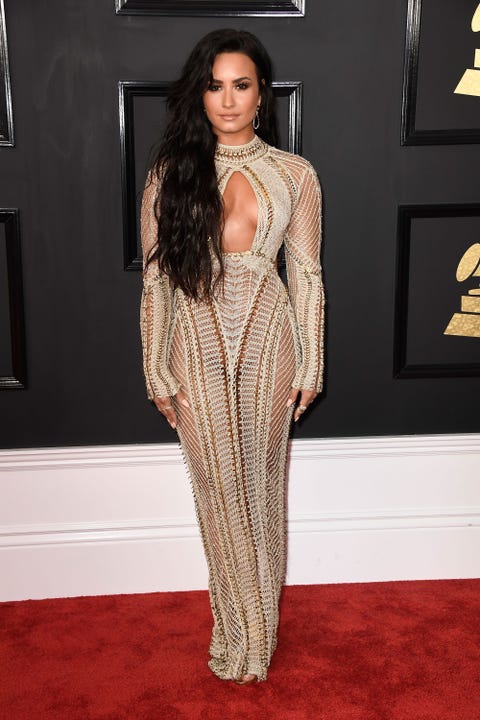 A confident woman is an inspiration to others, but Demi Lovato maybe looking a little too confident for this red carpet in that number. We don't need to be seeing all that Demi.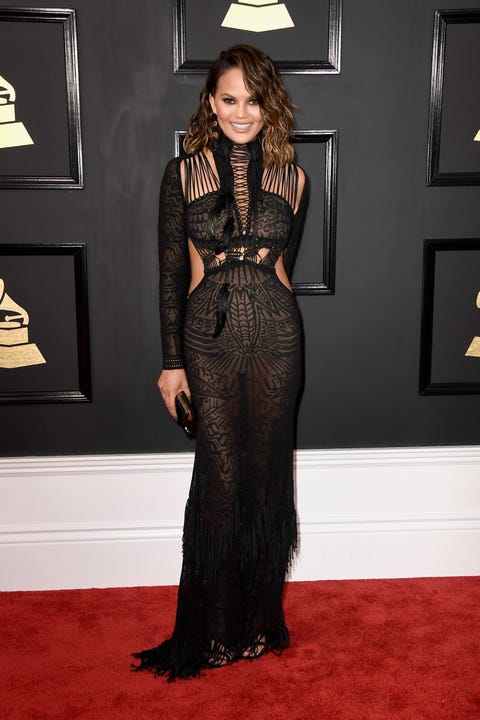 Same thing goes for you Chrissy Teigen. You ladies need to leave some things to the imagination.