Subtle Style Upgrades For Men
We've all heard the phrase 'Money cant buy you style'. Well there's more than a grain of truth in this as there are subtle style upgrades you could go for, even without having a six-figure salary.
The smallest details can have the biggest impact to our outfits. Save yourself the effort of scrutinizing the whims of well-dressed men by improving your sartorial standing by opting for these upgrades.
Tucking In: The menswear elite are tucking in pretty much any clothing they can get their fashion-hungry hands on. If you're not so comfortable tucking in a t shirt or a polo shirt, there's always the option of moving on to experimenting with pieces such as lightweight knits and track tops.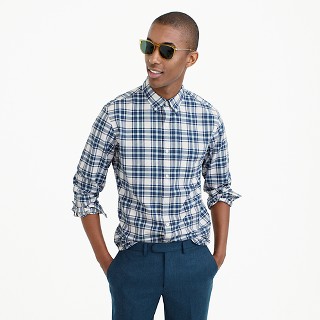 Swap a regular tie for a knitted tie: Instead of going with a plain silk example, opt for a more modern knitted design, which will add texture and individuality to a look while still keeping things classic.
Keep Sunglasses In Your Top Pocket: When not shielding your eyes, there's only one place for sunglasses – and it's not on top of your head or, worse, on your neckline.
Add Turn-Ups To Selvedge Jeans: The upturned hems of selvedge jeans serve as a stealthy way to show off its quality, craftsmanship and a subtle style upgrade.
Go For A Granddad Collar: Traditional collared shirts are being shunned for more neck-friendly alternatives. Get into the increasingly relaxed mood of the modern menswear trend by opting for this.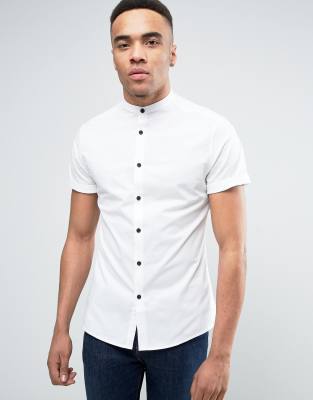 Mix Sporty And Smart: This is most evident in the rise of high-low dressing, where formal (high) and casual (low) pieces are combined to surprisingly stylish effect. Think tailoring worn with a track top and sneakers, or slimline joggers paired with an optional smart coat.
Wear Your Suit Jacket On The Weekend: Making use of a blazer, particularly one that's unstructured, outside of office hours is an easy way to sharpen up any look. Keep it soft on the shoulder for a more comfortable and relaxed look, and have fun with a bit of color, texture or subtle pattern for that extra twist of originality and a style upgrade.