Style like Zayn Malik
Style like Zayn Malik
Ex-one direction band member and a renown solo artist in his own right, Zayn Malik makes some very important style statements with his fashion sense that any respectable style connoisseur would doff their hat to.
He has been welcomed by the fashion world since his exit from One Direction in 2015 and with good reason.  Here are five reasons why you should style like him.
URBAN OUTFITTING: Zayn knows urban wear is the goto for any young fashion enthusiast.  Pairing white jeans with a black leather jacket and high-top trainers may not say high-fashion, but it does shout street style and that is what appeals to most youth.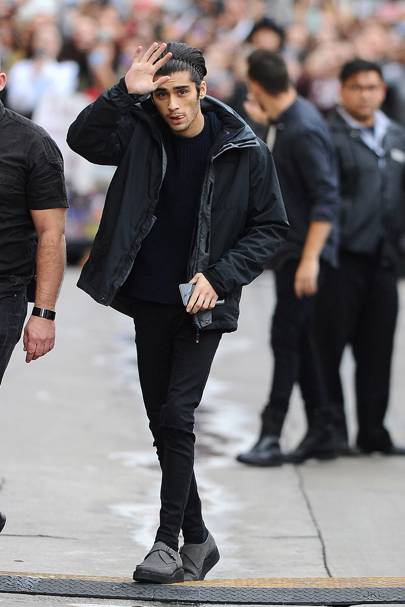 DRESSED IN BLACK: Dressing all in one shade has a way of drawing attention to a person and a statement piece (in this case his shoes). We are definitely not fans of the zig-zag head band (why Zayn) but we love the rest of the look.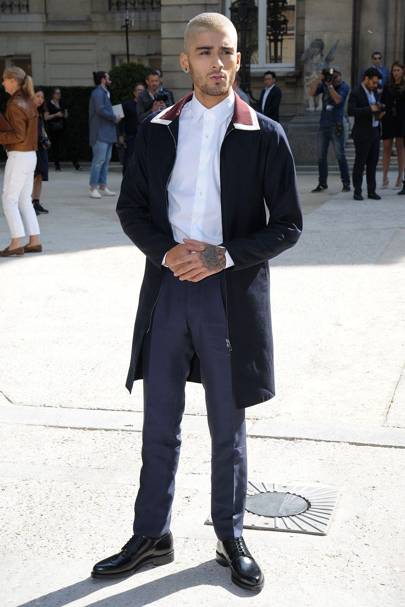 LONG COATS:  Zayn Malik proved that long coats are not solely reserved for members of the royal family. He pulled out the big guns for his first appearance at the menswear fashion shows, showing off his buzzcut and diamond nose stud with a beautifully cut, simple Valentino coat.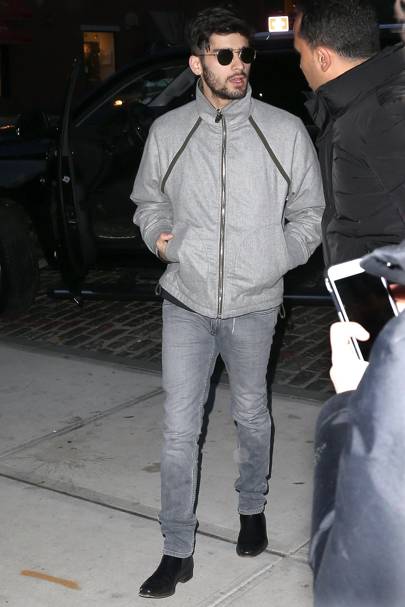 GOING GREY: Don't be afraid to go grey, grey isn't boring, so make like Zayn and wear it doubled.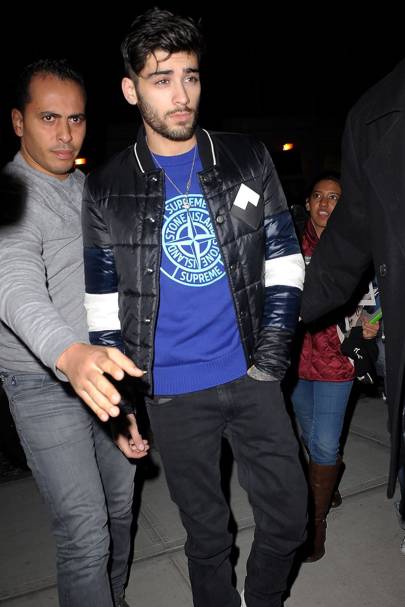 BOMBER JACKETS: Let this picture of Zayn be all the proof you need to understand how cool bomber jackets are.