Palazzo Pants Vs Shoes
 Palazzo Pants Vs Shoes
Stylish shoes with Palazzo pants.  Make sure the foot wear you choose add the correct height to your palazzo pants. They should be ideally ankle length and not dragging on the floor. Cropped palazzo pants are a great spin off for summer time and will add just as much swing to the shape.
What Shoes to Wear with  Palazzo Pants
 Outfit Combination. Match bronze, brown and cream. Wear brown leather, platform heels with these palazzo pants for extra lift.
 Summer Look with Sandals. Plain blue palazzo pants with the patterned top. Match this look with flat silver sandals.
Palazzo with Heels. Black top with black and patterned palazzo pants. For this look use stiletto strap heels.
 City Summer Look. Gorgeous peep toe heeled pumps finish this outfit. Cropped top with cropped white palazzo pants and wide brim trilby. Use cat-shaped sunglasses as an accessory. For this perfect summery outfit idea, you can wear pure white palazzo pants and then wear a gray colored or black and white colored cropped top on top of the palazzo pants. For shoes wear black high heels.
 Casual Style. Patterned palazzo pants with a black top and denim jacket. Finish this look with a pair of sandal wedges. These will add volume as well as a lift.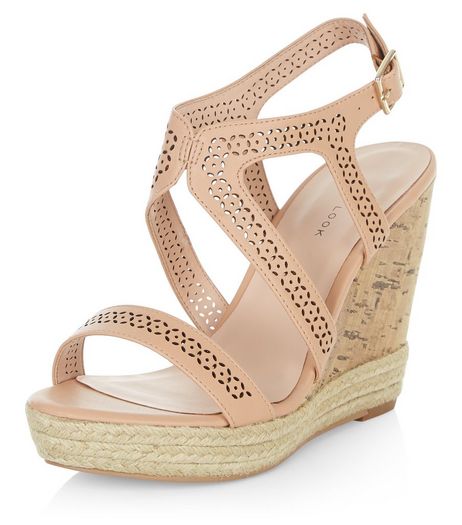 Casual City Chic. Zigzag pattern black and white palazzo pants with white flowing top and summer flip-flops. Perfect outfit for a casual city stroll.
 Formal Look For Winter. For a formal party or business look go for the burgundy and black. Wollen blazer, black palazzo pants, and black gladiator heels are a stunning combination. Finish with black earrings and vintage style handbag.
 Work Wear Style. Pale green and blue are great spring colors. Match a blouse with palazzo pants and contrasting ivory pointed pumps for a clean, crisp spring image. This outfit idea is perfect for spring and winter season because of its cool color tones. For the blouse, you can go for a turquoise colored front open cardigan and then wear a white shirt inside the cardigan and tuck then in. For palazzo, you can wear black and white palazzo with white polka dots or any other print involving these two colors.
Simple Yet Sleek Look. They say less is more and this is so for this look. Zigzag palazzo pants with a plain white vest and chunky ankle strap heels make for a great look. Black and white are perfect for everyday look, this combo can be worn with any kind of family gathering or when going out on girls night out. Don't forget to add a matching hat to the outfit to complete the whole look.