Ballet Flats Back On The Front Row
Ballet Flats Back On The Front Row
We all have those favourite pair of shoes we like to wear for our every day errands, be it sneakers or trainers, sandals or heels, but nothing truly beats the stylishness and comfort of ballet flats.
These shoes are sure to keep your wardrobe fresh and covetable. So, keep reading to find your next pair of nude flats.
1. They say the devil is in the details. The Chloe Lauren Scalloped Leather Flats scallop detail is truly appealing and easy on the eyes as well.
Chloe Lauren Scalloped Leather Ballet Flats
2. Are you looking for something classic? This wear-with-everything style even has elasticated detailing for maximum comfort. Opt for Lanvin Glossed-leather Ballet shoes.
Lanvin Glossed-leather flats
3. Classic nude just not your thing? Try this black-edged Bottega Veneta Intrecciato Leather Flats.
Bottega Veneta Intrecciato Leather Flats
4. Try this patent buckle front pair if you're looking to recharge your workwear wardrobe.
Roger vivier Gomette Patent Leather Flat
5. The Steven Lavender Flats seem like the type of shoes that will never go out of style, undoubtedly.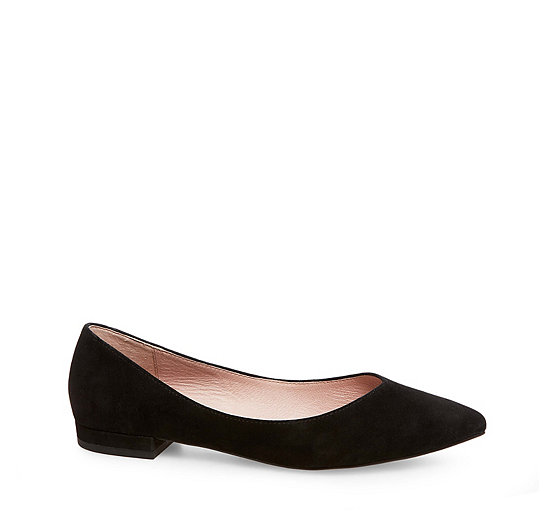 Steven Lavender Flats
6. If you're all about comfort, opt for Sam Edelmans Felicia Ballet shoes, as they are known for having the most comfortable insoles.
Sam Edelman Felicia Ballet Flats