7 Trendy Jackets that would Rock this Spring
7 Trendy Jackets that would Rock this Spring
You guys. It's officially spring, and we can finally store our marshmallow-like puffers until next winter. (Cue the angel chorus.) So when you're looking to lighten up with a transitional jacket, take into account these eight styles that you'll see everywhere in the next few months.
ANYTHING KHAKI
Once reserved for preps and dads, khaki is trending again in a major way. Think of this chino fabric as a new neutral (kind of a warmer-weather version of camel coats).
EMBROIDERED DENIM JACKETS
Umm, this is the coolest. We're unabashedly obsessed with our jean jacket, but we're really digging this season's take on the closet staple—especially since it's super easy to do yourself for, like, ten bucks.
BOMBER JACKETS
We've moved away from the padded bomber to a lighter weight, trans-seasonal version for spring. Satin is big for us. The nice thing about this version of the jacket is that it's more versatile, allowing you to treat it like an outerwear staple or a layering piece depending on the weather.
WHITE BLAZERS
Black and navy will always be classic, but you can mix things up in the blazer department as the weather gets warmer. A white blazer is clean, crisp and perfect for breathing new life into your professional wardrobe.
DOUBLE-BREASTED
Oh, the double-breasted jacket: stark, professional and straight out of the '80s. The newest iteration, though, is anything but stuffy. Expect boxy silhouettes still but in shorter lengths and spring-y colors like pastel pink.
COLORFUL MOTO JACKETS
Let's get something straight: We're by no means retiring our go-to black moto. But that doesn't mean we can't inject a little color into our spring wardrobe. The perfect way to do that without it being cheesy is by adding said color in the form of edgier pieces.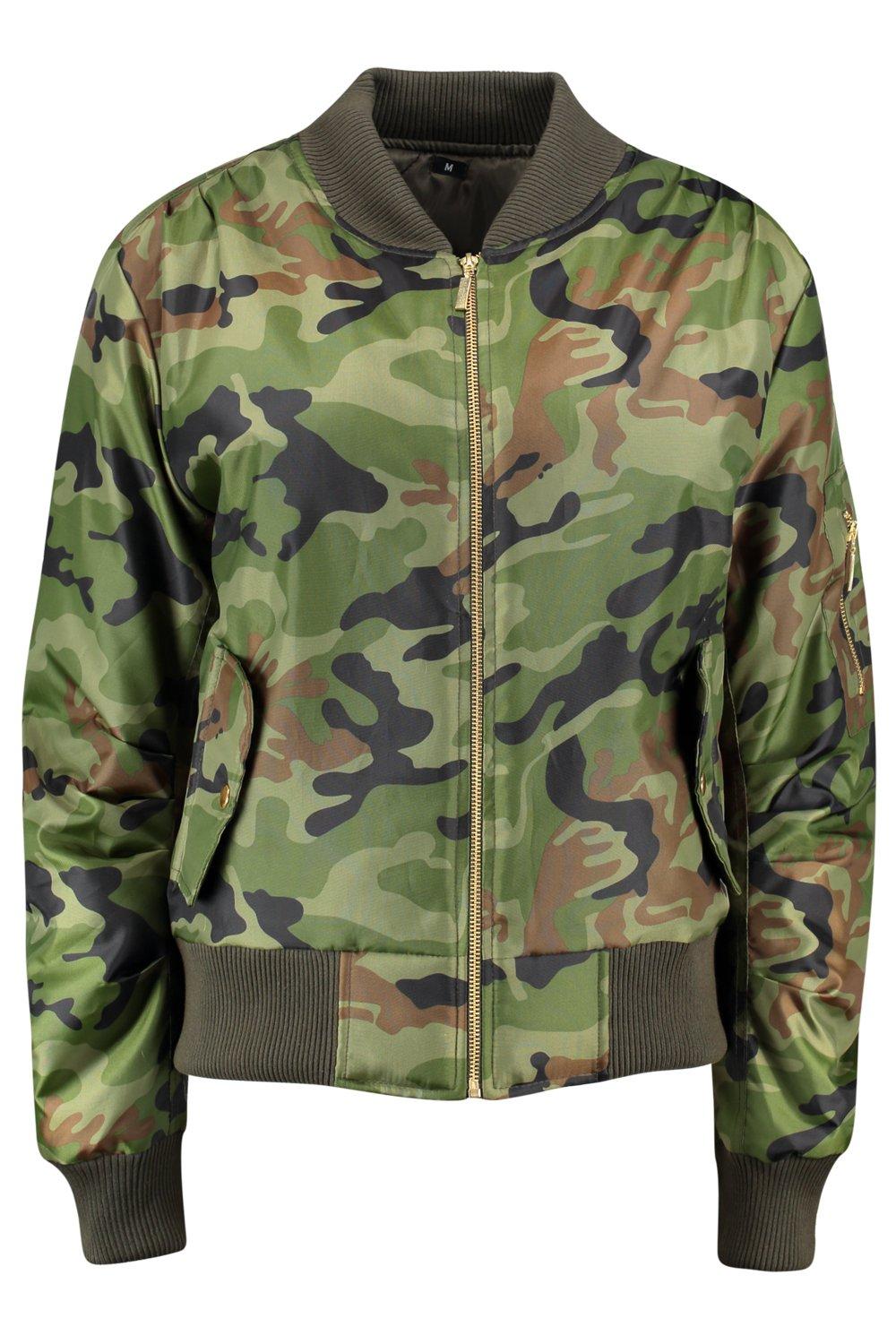 CAMO MILITARY
Military jackets are perfect for those in-between-weather days when you want a light topper that will cover you up without feeling super bulky. This season, consider buying yours in an on-trend camo print, which looks just as great atop an all-black outfit as it does with boyfriend jeans and a striped tee.